Freeman Gallop (2007)
A show with the set made entirely of washing lines tells the story of Hat as she hangs her worries and secrets on a washing line.
Devised collectively, the show was part of Student Puppetry Festival, the Accidental Festival, Prague Quadrennial and Teatr Grad Festival in Montenegro (performed outdoors on a cliff). A Parrot in the Tank production.
Directors & Writers: Anisha Fields, Joe Connor, Sam Bailey, Eva Liparova
LX Designer: Sam Smith
Sound Designer: Tom Gibbons
Stage & Costume Designer: Gabriella Gedelics
Composer: Max Perryment
Technical Manager: Jay Mobbs-Beal
Photos © Charlotte Cassidy
Role

Director & Producer

For

Prague Quadrennial

Type

performance, visual, directing, dramaturgy, puppetry, puppet, washing, studio, small scale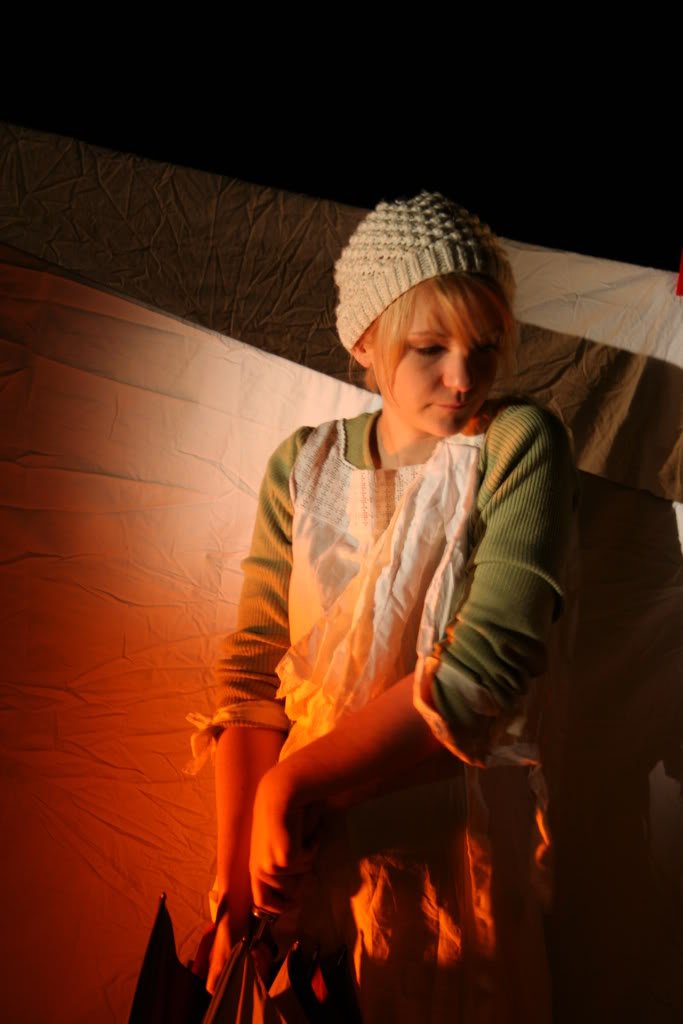 Freeman Gallop (2007)