Just Below the Above (2008)
A devised show about the bittersweet nature of miscommunication.
One day, through crossed wires, a beautiful voice reaches a man in his shed. He instantly falls in love with her unbeknownst to what he's leaving behind.
A Parrot in the Tank production. Premiered at the West End's Arts Theatre, London. Toured as part of the Multiplace Festival in Slovakia in a former synagogue and a converted train station.
Created by Anisha Fields, Joe Connor, Sam Bailey, Eva Liparova.
LX Design: Sam Smith
Sound Design: Tom Gibbons
Stage & Costume Design: Gabriella Gedelics
Composition: Max Perryment
Technical Management: Jay Mobbs-Beal
Photos © Sarah Silvester & Dan Marsden
Role

Producer & Director

For

The Arts Theatre, West End

Type

visual, performance, directing, show, small scale, comedy, studio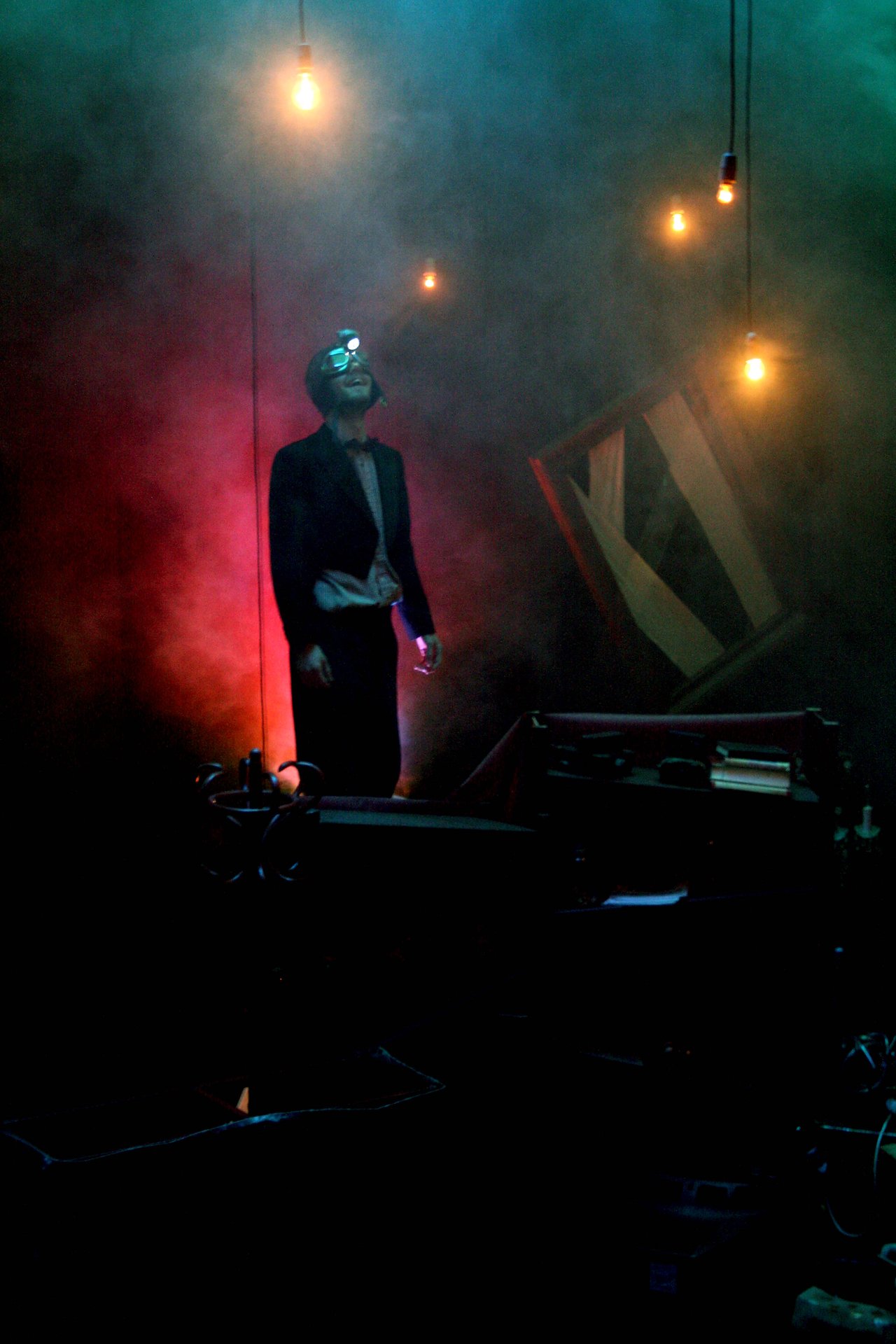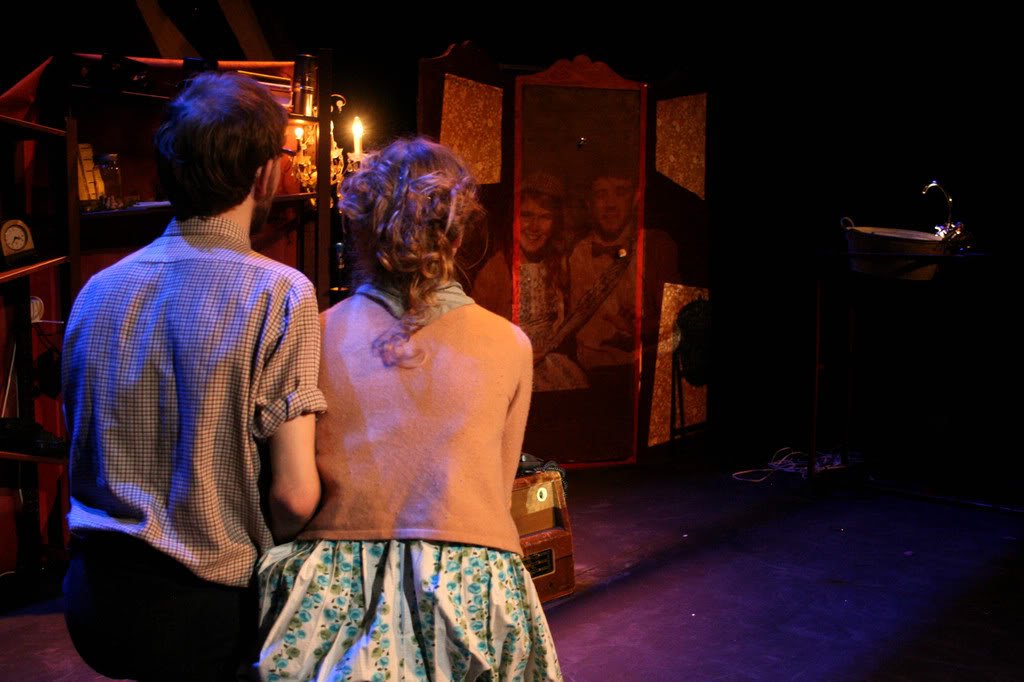 Just Below the Above (2008)