Storm in a Teacup (2009)
An experience created for artsdepot's 5th birthday party.
A large wooden box appears in the bar at artsdepot. It opens with a thunder to reveal a couple sat in their home. The storm in their teacup takes them on an unexpected adventure. A Parrot in the Tank production; we were announced the Associate Artists of artsdepot at this event.
Directors & Performers: Sam Bailey & Eva Liparova
Co-Directors: Anisha Fields, Joe Connor
LX Designer: Sam Smith
Sound Designer: Tom Gibbons
Photos © artsdepot
Role

Director & Performer

For

artsdepot

Type

performance, show, event, experience, site-specific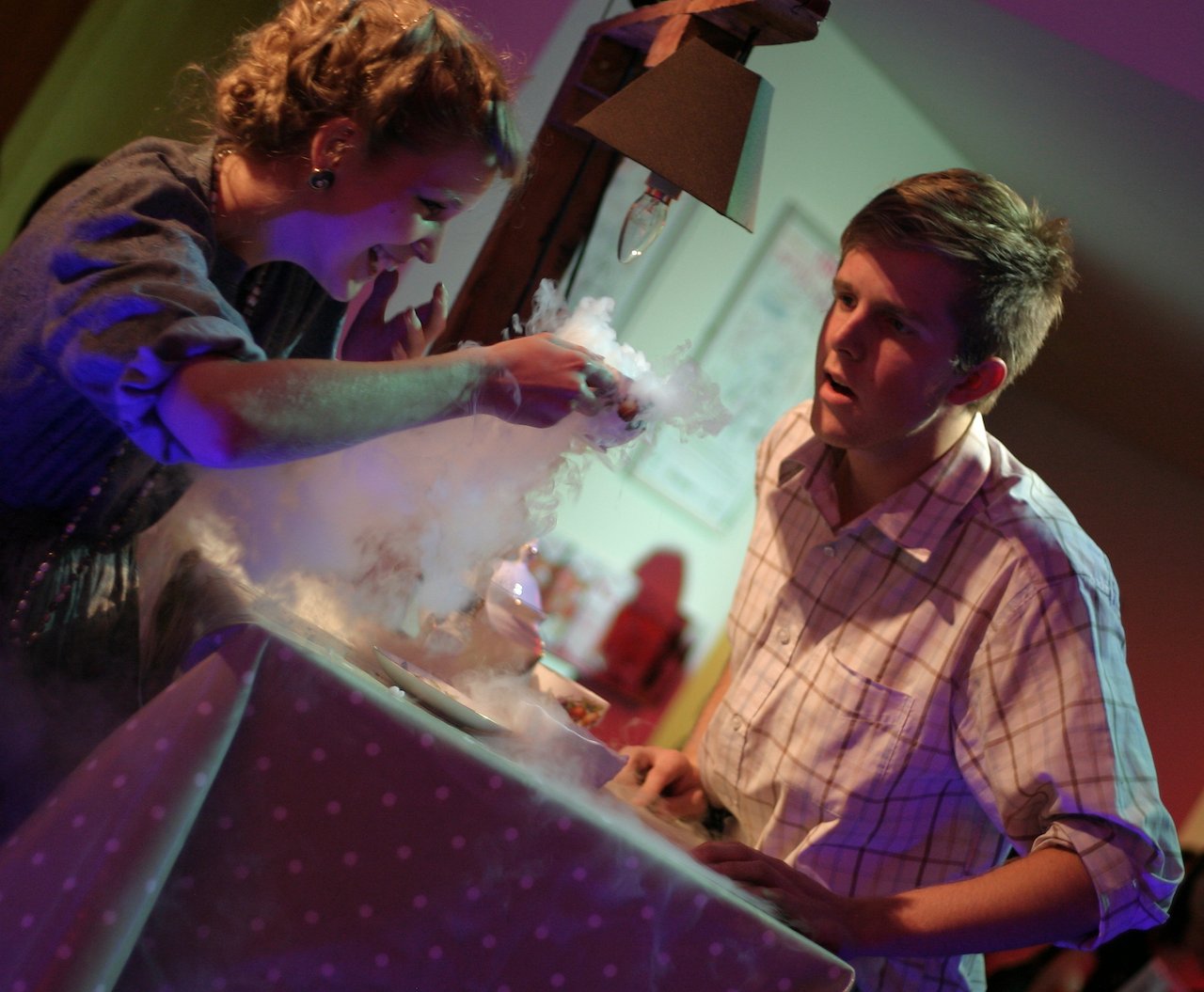 Storm in a Teacup (2010)