The Comedy Games (2010)
A slapstick comedy street show devised for the British Pavilion at the World Expo Shanghai 2010.
A parody of the Olympic Games between the UK and China. Inspired by Monty Python, Mr. Bean and Laurel and Hardy. Funded by the British Council and produced by CSM. Performed by graduates of the Drama Centre London and Shanghai Institute of Visual Art.
Winner of the British Pavilion – Best Entertainment Award.
Co-Director: Rea Karnowski
Producer: Jeraint Hazan
Designer: Joe Deen
Sound Designer: Edwin Matthews
Photos © Edwin Matthews
Role

Director & Co-Producer

For

World Expo Shanghai

Type

comedy, street arts, outdoors, visual, performance, slapstick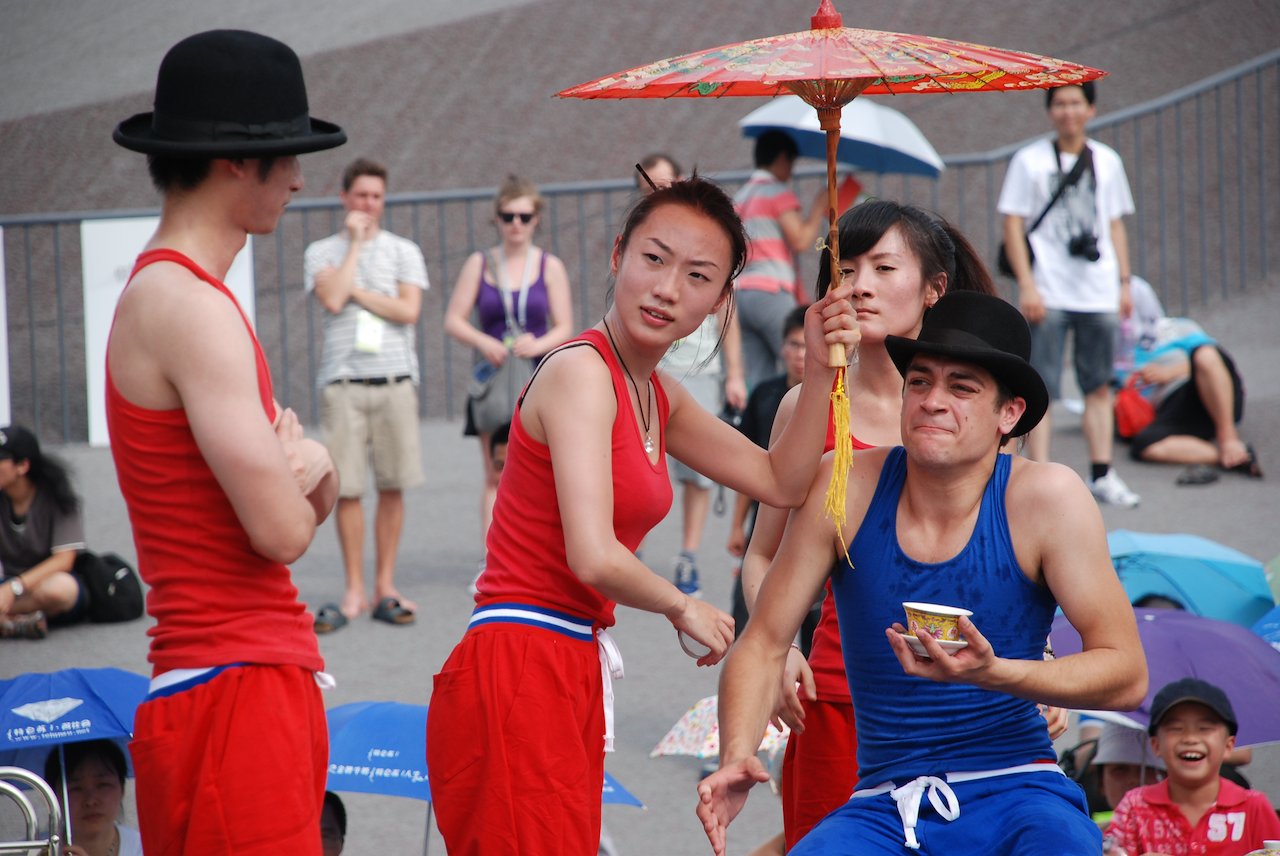 The Comedy Games (2010)